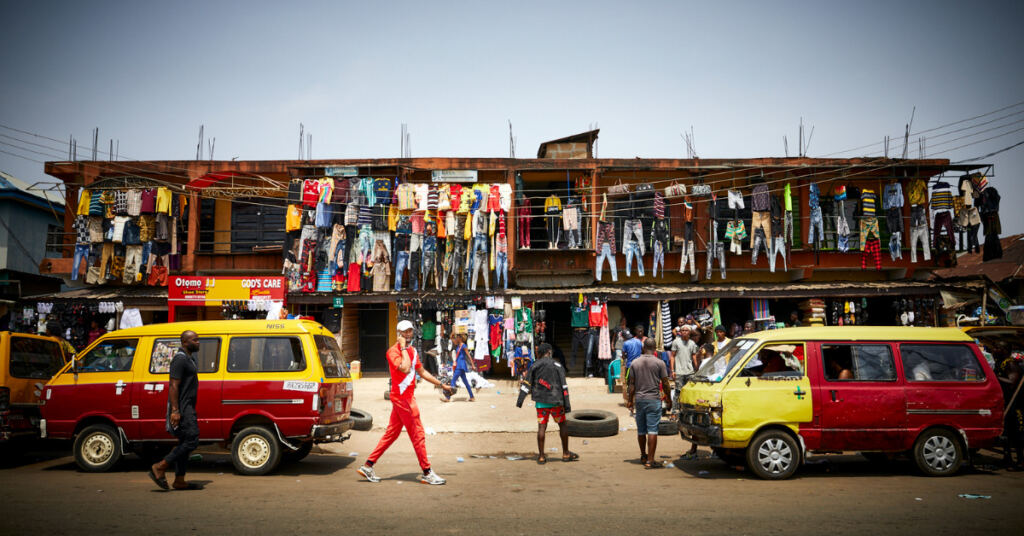 Today, December 16 2021, we presented at the Press Conference the appeal of two women victims of trafficking against Italy e Libya. The two Country are accused of violating the articles 2 and 6 of the Convention on women rights.
Princess and Doris (names are fictitious to protect the identity of the applicants), arrived in Libya from Nigeria in 2017 and 2018 respectively. They were brought to the country by a criminal network aimed at exploiting prostitution, which enslaved them. In 2018 and 2019, after being exploited, tortured and arbitrarily detained, they were intercepted at sea in an attempt to reach Italy and repatriated to Nigeria through an International Organisation for Migration (IOM) programme called 'voluntary humanitarian repatriation'.
On 3 December 2021, the two women, with the support of ASGI lawyers (Giulia Crescini, Cristina Laura Cecchini and Luce Bonzano) and NULAI – Network of Nigerian Legal Clinics – (Odinakaonye Lagi) lodged an appeal against Italy and Libya at the UN Committee, claiming that the two countries violated Articles 2 and 6 of the Convention on the Rights of Women – the right to non-discrimination and protection from exploitation of prostitution – and for subjecting them to a form of "disguised" expulsion that exposed them to further risks after returning to their country of origin, including being trafficked again.
Facts: exploitation, enslavement and deportation

The applicants, like many other women trafficked from Nigeria, experienced very similar dynamics of exploitation and enslavement: from the moment they crossed the border into Niger, they were repeatedly sold and bought by different actors. They have been abused and tortured in order to profit from their exploitation: in informal places of detention, they have been tortured in order to obtain ransom payments from their families. When their families could not pay, they were sold to people who enslaved them and forced them into prostitution to pay for the cost of their 'release'.
These dynamics were also experienced inside official Libyan detention centres, where they were taken to following arrests, raids on connection houses – where they were forced into prostitution – or interceptions at sea.
Libyan authorities, far from providing them with protection, were actors of exploitation and violence. In spite of their condition of vulnerability and of persecution they suffered as victims of trafficking, the applicants did not have access to any form of protection, neither from the Libyan authorities – who, on the contrary, were an active participant in the persecution and violence against them -nor from the international organisations present in the country. The proposal of voluntary repatriation, coming from the IOM, has been for the two women, and is in general for the victims of trafficking in Libya, the only way to escape the conditions of exploitation, enslavement and mistreatment to which they have been subjected since they began their journey. In fact, there is no protection procedure in Libya, nor are the humanitarian evacuation and resettlement systems structurally accessible to the victims of trafficking.
The inclusion in the repatriation programme took place in spite of the obvious risks run by the women upon their return to the country, especially in relation to the inadequacy of the reintegration system in Nigeria and the exposure to the risk of re-trafficking.
The return conducted in this way cannot be considered voluntary: firstly, no alternative is proposed to get out of a situation of indefinite detention and exploitation; secondly, the will expressed in a situation of subjection, such as that experienced by the applicants who were detained and under the yoke of the trafficking system, cannot be defined as free.
The responsibilities of externalization policies in the structuring of exploitation and enslavement practices
"The experiences of the applicants are not isolated: what happened is in fact part of a chain of exploitation of migrants that constitutes a business model. The process of externalisation of the borders and the Italian support to Libyan policies of border management and migration flows have played a key role in structuring these dynamics of exploitation: it is also starting from the blocking of departures and interceptions at sea that the system of exploitation of migrants in Libya is articulated. This system contributes, in particular for the victims of trafficking, to feeding a reduction into slavery in which all the actors involved have a fundamental role" says Giulia Crescini
In fact, according to the applicants, Libya's responsibility for the violations suffered is not only linked to the absence of any form of protection for them, but also to the active involvement of the authorities in their exploitation.
On the other hand, Italy is responsible, both for the fundamental financial, logistical and political support provided to the Libyan authorities – without which the implementation of detention and blocking policies would not have been possible – but also for the funding – with €11 million between 2017 and 2020 – of the repatriation programmes carried out by the IOM. The Italian authorities are in fact aware that through the voluntary return programmes hundreds of women are repatriated without being offered an alternative protection. Despite this situation, Italian authorities have continued to finance IOM without asking for any guarantee.
"Within Europe's borders, States have a specific international obligation to protect Nigerian trafficked women from refoulement; outside these borders – along the route that takes them to Europe – this obligation is systematically disregarded and violated: trafficked women are considered as economic migrants and the risks to which they are exposed upon return are not taken into account in any way", state Cristina Laura Cecchini and Luce Bonzano, lawyers.
"The risk of re-trafficking in Nigeria is still serious and current and cannot be ignored: exploitation is rooted in a complex system where not only criminal organisations but also poverty, the marginalization of women and the families play a fundamental role." concludes Odinakaonye Lagi of NULAI – Nigerian Network of University Legal Aid Institutions.
Useful readings
Doris' story
In 2018 a friend put Doris in contact with a "madam" to enable her to leave Nigeria. She was not aware of the risks related to trafficking and she did not know about forced prostitution. She took the Juju oath. The Juju priest told her that it would prevent her from stealing the organization's money and compel her to pay the debt. In August 2018, she left Nigeria with a group of girls and a male trafficker. She was taken to the Niger border and from there she was repeatedly sold and bought. The first time was just as she entered Libya, then again in Agadez and again in Sabah, where she was sold to a man who ran an informal detention place known as Adam's Ghetto. There she was tortured until a madam bought her, "saving" her from torture. In order to repay the debt incurred with the madam when she was bought, Doris was forced to have sex for money in a connection house in Sabah for over a month. She managed to escape and make her way to the north of the country, but she was arrested by a man she identified as a policeman and taken to Bani Walid, one of the main hubs for migrant exploitation in Libya. She was again detained and abused until she was bought, for the fifth time in a few months, by a man who took her home and forced her to work as a maid without being paid. Doris again managed to escape from slavery and embarked for Europe. However, she was intercepted by the Libyan Coast Guard and again taken to a centre and subjected to inhuman and degrading detention conditions. In the detention centre, she met with IOM, who offered to return to Nigeria. Repatriation was Doris's only chance to escape the exploitation, enslavement and ill-treatment to which she was subjected from the moment she started her journey. On her return to Nigeria, the reintegration programme consisted of financial support for an entrepreneurial project and business management classes. She did not have access to any psychological support to process the violence, abuse and mistreatment she suffered.
Princess' story
Princess left Nigeria confident that she would arrive in Italy. At the border with Niger they were stopped by an armed group, tortured and robbed. When she arrived in Agadez, she was detained together with other girls and sold to a new trafficker who took them to Sabah. For the second time, in Sabah, she was sold to a Nigerian trafficker who took her to the north and extorted money from her family. In Tripoli, she was kidnapped by another man, who forced her to work without receiving any payment. Princess finally managed to escape and embark for Italy with the financial support of her family. However, her boat was intercepted by the Libyan Coast Guard and she was taken to the Janzour detention centre. Here she was detained for three months until she was bought by a person who forced her into prostitution to pay the price for her release in a connection house in Tripoli. For three months, she was sexually abused in the connection house, where about 200 girls lived in slavery condition. The Libyan police raided the connection house and she was arrested and taken to a detention centre in Tripoli. Here she was beaten, forced to do hard labour, abused. In the detention centre, she met IOM agents who offered her to join the voluntary humanitarian repatriation programme. Princess accepted because she saw no other way out of her detention and exploitation. When she arrived in Nigeria, she received financial support from IOM to start her own business project and attended a single psychological counselling session. She did not have access to any other form of medical or psychological support.